SHOTNEWS :
04.12 : ARNOLD by Zoé Lakhnati – Messe Divagation à la Chapelle de Grand Hospice 
From 28 November to 9 December, Zoé Lakhnati's ARNOLD project is being created in the homes of local residents! Between these two weeks of residency, the dancer and choreographer will perform in the Chapel for the monthly mass organised by Divagation !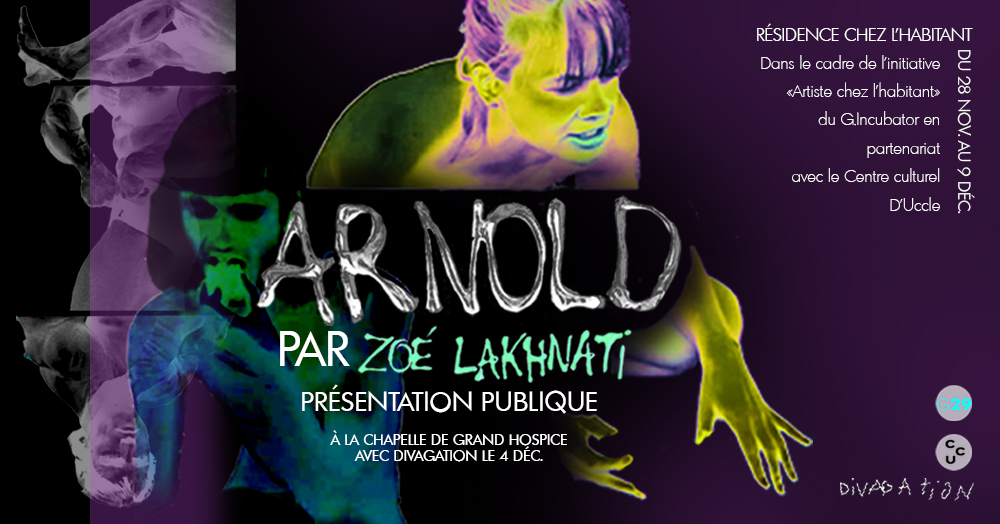 NEXT Workshop : 
COMING SOON !
CALLS : 
GARAGE29 IS LOOKING FOR INTERNS !
Stage en création vidéo et audiovisuelle là !
We always look for volunteers !!! So, don't hesitate to jump in and propose your interventions !