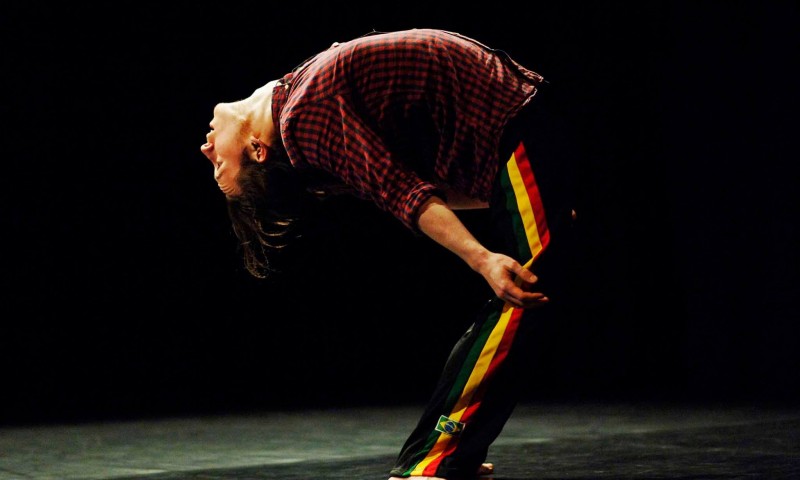 YOURI DE GUSSEM – MORNING CLASS
12&16.03.18 / GARAGE29 workshop

Through the class, we will seek our body physically to go toward a self-transcendence and find ways to recycle, renew our energy beyond exhaustion while remaining in motion.
The class will be mainly based on floorwork technics, inspired by flying low and others approaches by using the floor as a dance partner. With those technics, we will seek to better understand our mechanics, the physical laws that govern our movement, in search of a field of richer possibilities in our dance and out of our comforts zones.
We will then, through different exercises, dance phrases and improvisations, overcome our limits, our personal boundaries and bring our physical and bodily skills to another level.
What interests me is to see how far the human body can go without physical damage. It will be a very physical, dynamic and emotional experience that will connect the body and the mind.
---

Le cours sera principalement basé sur les techniques de floorwork, inspiré par le flying low et différentes approches que j'ai développé lors de ma carrière en utilisant le sol comme partenaire de danse. Avec ces différentes techniques, nous chercherons à mieux comprendre notre mécanique corporelle, les lois physiques qui régissent notre mouvement, à la recherche d'un plus grand champ de possibilités dans notre danse et hors de nos zones de conforts.
Nous pourrons dès lors, à travers différents exercices, phrases de danse et improvisations, dépasser nos limites, nos frontières personnelles et amener nos compétences physiques et corporelles à un autre niveau.
Ce qui m'intéresse est de voir jusqu'où peut aller le corps humain sans dommages physiques. Ce sera une expérience très physique, dynamique et émotionnelle qui permettra de connecter le corps et l'esprit.

Workshop :
12>16.03.18   10am > 11:30Am
Infos & Registrations :
 youri.deg@gmail.com
Price: 1 class / 1 cours : 8€
All week / La semaine: 35€