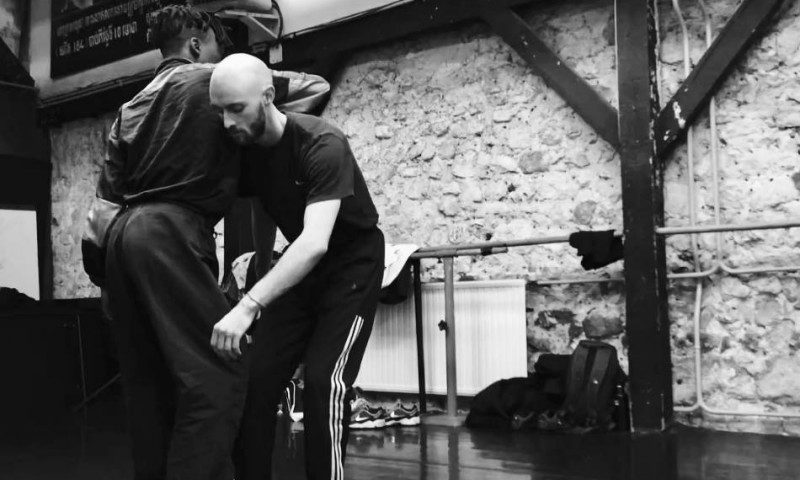 TAMARA GVOZDENOVIC / THE 4 A's
11>15.06.18 / Garage29 Workshop

Open company class with the choreographer Tamara Gvozdenovic. The workshop consists on a morning warm up based on the practice and the technique Tamara built over the past couple of years. The 4 A's (Architecture, Articulation, Anatomy, Animal) are the principals and the influences Tamara uses during her teaching.
This workshop is for professional and/or advanced dancers. We aim to keep the level high.
---
Née en Serbie en 1987, Tamara s'installe en Suisse à l'âge de quatre ans et découvre la danse classique. Après ses études à Neuchâtel, en arts visuels, Tamara intègre la prestigieuse école de danse théâtre TRINITY LABAN à Londres où elle diplôme en 2010. La même année elle présente sa première création Sainte Marie Joseph de la Rose au Théâtre du Pommier à Neuchâtel, et ainsi une deuxième l'année suivante, Sous le Cou(p) du Lapin, finalement une troisième, Light Scream. Elle intégrera la célèbre compagnie de danse-théâtre belge Peeping Tom en 2014, à Bruxelles. Vader et The Land sont les deux productions sur lesquelles Tamara dansera avant de rejoindre la chorégraphe bâloise Tabea Martin pour Beyond Indifference. D'abord comme danseuse, elle assistera chorégraphiquement cette dernière pour This is my Last Dance en 2018.