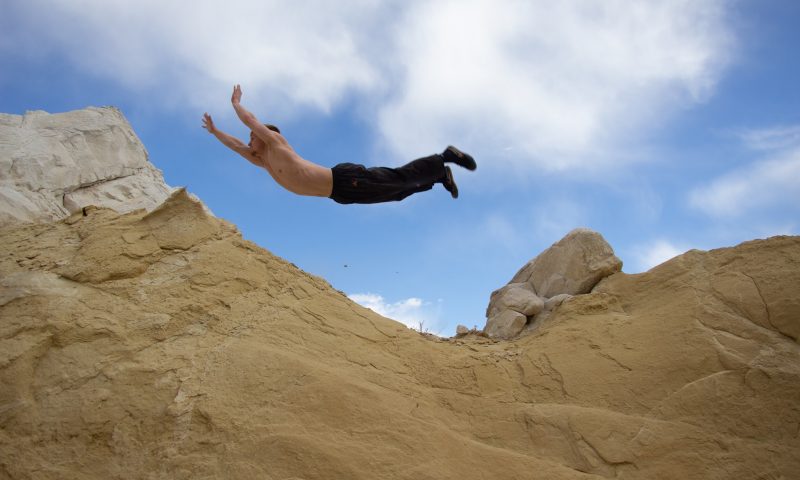 RelaxtoErupt Workshop – Lewis Cooke
27.09 > 01/10/21
RelaxtoErupt is a physically demanding movement methodology helping to discover 0% – 100% of energy and tension within the body and its capacity of movement. RelaxtoErupt workshop's will focus on utilising how expansive the body can be whilst maintaining a constant search in what body parts we find habitual and uncomfortable when moving in and out of the floor. RelaxtoErupt focusses on playfulness, curiosity and a desire to search for discomfort to create new patterns and pathways for movement. We will have an additional focus on striking & arm precision draw upon Lewis's 10+ years of amateur boxing training. This practise is for professional/highly skilled movement artist.
DATES : 27.09.2021 > 01/10/21 , 10am >4pm
PRICE:  150€
Infos & registrations : contact@garage29-offestival.be
Number of places limited to 12 participants.
---
Lewis Cooke is a multidisciplinary movement artist who has worked on various different projects ranging from street improvisations, outdoor touring, Museum openings, black box theatres and immersive theatre productions. He has worked with artist such as Akram Khan, Jasmin Vardimon, Hannes Langolf and Anton Lachky Company to name a few. Alongside this Lewis has developed his own movement methodology, RelaxtoErupt which he has taught in Europe, Scandinavia, Canada & America. RelaxtoErupt emphasis Lewis's curiosity in movement and in depth understanding of how all styles of dance/sport are essentially just movement which he is keen to explore and combine.