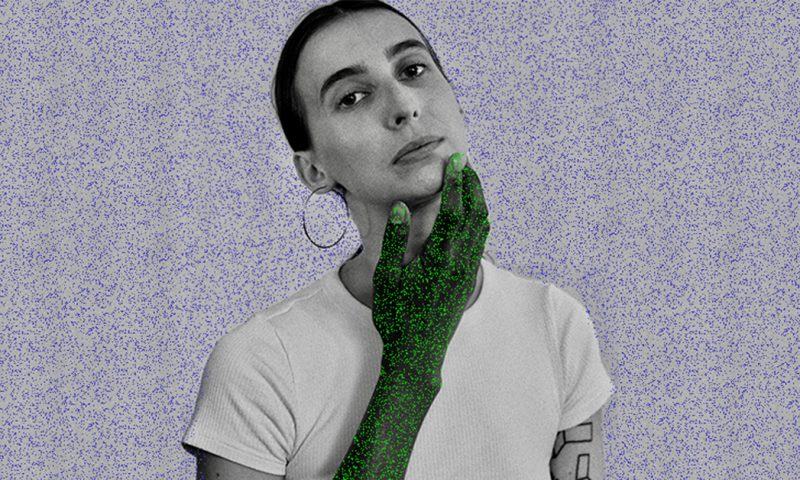 Unleashed Movement – Tamara Gvozdenovic WORKSHOP
16> 17/10/21
Behind Tamara's approach and way of working lies a constant process of self-questioning about how the body finds its space in space. How it places itself, the position it takes and the subsequent impact that it can have, constantly being in a state of "negotiation" and adaptability. In the actual epoch of legitimizing our own selves and owning our grounds, Tamara uses physicality as a trigger point to let go judgement, to let go off the ego through an experience of different quality propositions going from fluid to abrupt, from trance to repetition, from primitivism to "architecturism". She seizes the dancer's bodily attention into a palpable experience of time and space : The past, the present and the future live together; they carry the movement and the transformation. The research aims to embark the students through a journey of musicality through movement and body sounds. The use of electronic, new age and techno music helps to create a circular way of moving as well as a direct response to the sound in order to bring up a more animal way of communicating. The senses are multiplied and the focus is sharp. Through the deconstruction of gestures, the body is constantly reaching for stimulation and surprise, the dance varies between linearity and animality with a constant quest of strong and unusual Unleashed Movement, all of it as an exploration of a vast spectrum of movement qualities to be able to build new on a neutral but solid base.
DATES : 16> 17/10/21, 11am >5pm
PRICE:  100€
Infos & registrations : contact@garage29-offestival.be
Number of places limited to 15 participants.
---
Born in Serbia, raised in Switzerland, Tamara studied in London before settling in Brusselswhere she is now based. Many personalities with whom she worked affected her way of approaching dance in the on-going contemporary process of materializing the medium, notably Rosemary Butcher, Simon Vincenzi, Franck Chartier & Gabriela Carrizo (Peeping Tom). Since 2016 she has been collaborating closely with the Swiss based choreographer Tabea Martin as a dancer and as an assistant choreographer with whom she has found a common ground to explore the many facets of dance-theatre. Working as an independent artist and performer, she is leading her research of the "ma" in the field of dance through her teaching, her performing and creations around the globe under the name of Le Facteur (The Postman in French).
Le Facteur was born from the inspiration and the desire to bring creators together around common artistic values and hybrid performance formats. Based between Belgium, France and Switzerland, Le Facteur develops a structure that reflects on the relationship between different mediums being mostly dance and experimental music. Several questions then arise about the place of the body, the sensory, the language or the matter in the themes the artists from the collective develop through their productions and their exchanges during their workshops.
www.tamaragvozdenovic.com
www.lefacteur.ch
Photo by Héloise Berns
Graphics by Sabina Scarlat