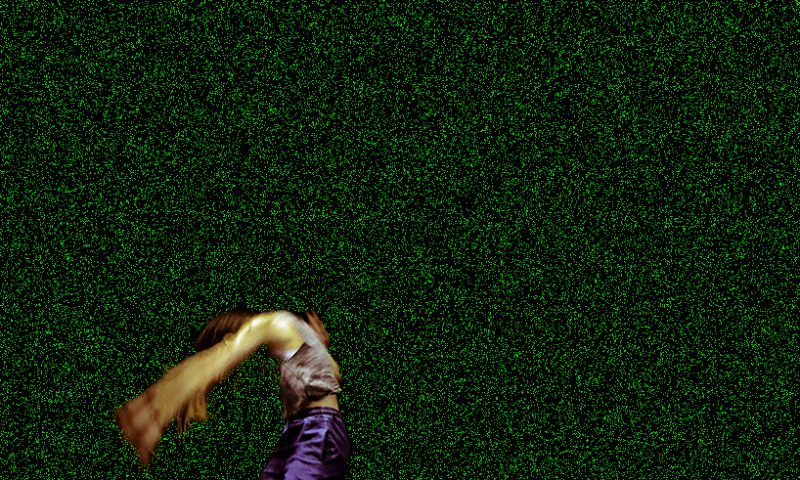 Hard Candy- Ariadna Girones Mata WORKSHOP
23> 24/10/21
Hard Candy is a physically demanding practice that seeks to uncover the range of qualities that inhabit us and embody them in order to reach an expressive and conscious movement. In this workshop, we will bring awareness to the multitude of pathways that run through our body and where they are blocked, using this awareness to explore the connections that exist internally, between different parts of our body, and externally, between our body and others in the space.
Building on this, we will dive into the polarity between two specific attributes, strength and fragility. By channelling and combining these two extremes, as well as the endless spectrum that lies in between, we will endeavour to go beyond them and develop tools to access the diverse scope of qualities our body is capable of expressing.
Hard Candy is inspired by techniques and pedagogies of the body and the mind that Ariadna has been working with and exploring for several years. Through guided improvisations and specific isolation exercises, we will engage in a physical and demanding journey into our inner complexity and its expressive potential."
DATES : 23> 24/10/21, 11am >5pm
PRICE:  100€
Infos & registrations : contact@garage29-offestival.be
Number of places limited to 15 participants.
---
Ariadna Gironès Mata is a Catalan dancer, choreographer and performer. Over the years, as well as an object of artistic research, she has found in dance a physical and emotional outlet and an instrument of self-reflection.
After completing a modern dance program in 2005, she embarked on various informal and independent dance trainings. She finished her contemporary dance studies at the Salzburg Experimental Academy of Dance (SEAD) in 2009, after which she joined the Bodhi Project youth company, where she worked with Roberto Olivan, Matej Kejzar, Milli Biterlli, Keren Levi and Oleg Soulimenko. In 2011, she joined a research program led by Ultima Vez's Wim Vandekeybus. The same year, she was cast in the dance video Rembihnútur, with the company ErrequeErre, and she created and performed the duet Solo Entre Dos with Claudio Rojas (Public Award at the Estruch Festival and the Burgos-New York International Choreography Contest). In 2013, Ariadna worked with Tom Dale Company on the creation Refugees of the Septic Heart. She also joined the English company Motionhouse, staying with them until 2016, during which time she created the show Broken and performed in Scattered, Captive, Underground, Lost and Fragile. The following year, she performed with the Belgian circus company Les Argonautes in their creation Entre D'Eux, and with Cie Lady Cocktail in the Chinese pole duet On-Off.
In 2017, she created How To Sell A Murder House, under the direction of Nicki Liszta, and worked with Primavez Collectif on the Chinese pole duet Laisse-Moi. Ariadna has taught throughout her performing career, including at Motionhouse, NunArt and the Ecole Superieure des Arts du Cirque (ESAC). She also assisted Laura Aris in her workshops at the Impulstanz and Deltebre Dansa festivals. She is been assisting as a choreographer coach in circus companies as Nicanor de Elia with Juventud and in Proyecto Otradnoie.
She is currently working with Voetvolk/Lisbeth Gruwez in The Sea Within, with Julien Grosvalet on his latest creation, M.A.D., and with Alexander Vantournhout on his new project Contre-jour.
Graphics by Sabina Scarlat