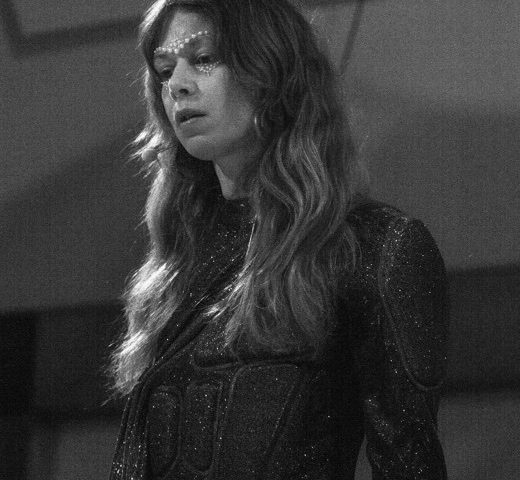 Helena Dietrich – GINCUBATOR 2021-2022
Helena Dietrich is a German performance artist based in Brussels. Influenced by both feminist and postcolonial theory, her transdisciplinary work emerges from the study of rituals and transformative body-experiences into hybrid presentation formats. Her artistic approach is often process-based and seeks to invite audience into
individual and collective experiences.
She has been developing techniques that she calls "Othering", where she tries to support the destabilisation of habitual perceptions of self, and offers rituals to "decolonise" the body and invite participants to imagine and sense divers body-
identities to create what she calls personal body fictions.
In her project Critical Techno, in collaboration with Thomas Proksch, she studies the collective experiences such as dance parties, experimenting with a format in-between dance-party and lecture.
Her immersive installations and performances have been presented in Hebbel am Ufer, Beursschouwburg, Kaaitheater, STUK, Kunstencentrum BUDA, Brakke Grond, Frascati, Vooruit, Charleroi danse, Jonge Harten, Uferstudios, among others.
With her latest creation Dreamline mothership INC, Helena joins the G.INCUBATOR 2021-2022. In **Dreamline mothership INC / Pt. 1: journey into the cosmic womb** an enchanted stewardess is taking the audience on a journey on the mothership into the galactic womb.
---
Projet
---
22>26.11.2021 : Résidence d'écriture
17>21.01.2022: Résidence ouverte
20.06>01.07.2022: Workshop-création
---
01.07.2022: Workshot, présentation publique
 Ⓒ Merel Claes