FR/EN
PREMIERES : 7 & 8.06.2021, TB2, LES BRIGITTINES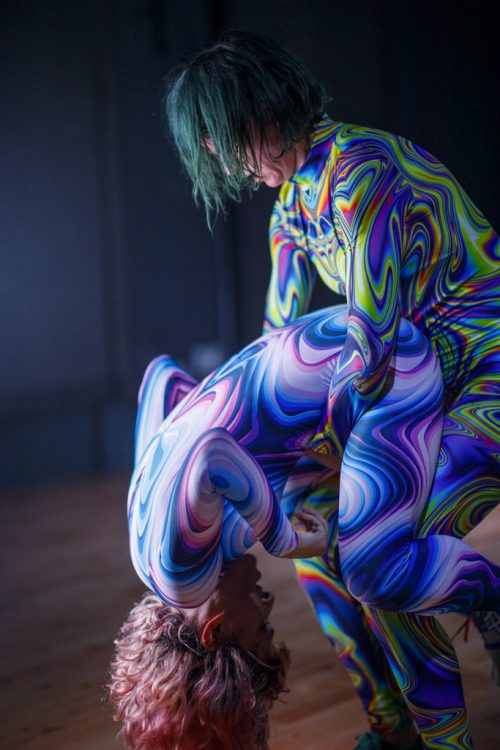 MATCH 2 attempts a feminine version of competition, a key feature of the neo-liberalism that determines not only the market economy, but also our daily lives, work and relationships. Competition is the fatal weapon of the patriarchal dominant power.
MATCH 2 questions the ideas of improvement and progress that drive our society at all levels – economic, hierarchical and familial – and in which these two women find no interest or relevance. Playing with the double meaning of the word 'match', they manage to meet and bond together while maintaining a fierce competition that plays on the more subtle manifestations of competition – the constant judgement, comparison and envy between individuals.  If one wins the game is over !
Sabina is a dancer, choreographer and playwright of Romanian origin. She knows how to tinker and do plumbing without having learned it from her father. She is a kind of herbalist witch. She can drive, even in Brussels, and in her spare time she does budgets and boating. She is on Tinder.
Vilma is a dancer, choreographer, actress and director of Lithuanian origin. So she's also an Eastern girl. She knows how to clean while listening to music, she is a kind of farmer like her father. She doesn't have a licence but she has a car, she can ride a bike without hands, even in Brussels, and in her free time she makes budgets and takes care of her boyfriend.
---
CREATION : VILMA PITRINAITE & SABINA SCARLAT
CONCEPT : VILMA PITRINAITE & EMILY GASTINEAU
COSTUMES : SABINA SCARLAT
LIGHTS : CAROLINE MATHIEU
DRAMATURGY : PASCALE GIGON
VIDEO : ZOLTAN MOLTAR
PRODUCTION : WE COMPANY & GARAGE29
COPRODUCTIONS  : LES BRIGITTINES, CHARLEROI DANSE