Garage29 is a horizontal structure that encourages personal development through networking. Since 2020, a new team is being put in place, taking care to give a special place to each and everyone. By chance, we are now an all-female team, but this should not be seen as a political position. We have built a benevolent and zany framework to stay as close as possible to the artists we accompany. In fact, we like to consider that there is no difference between us and between us and the artists.  Everyone is invited to create and especially to create together. We want our work to remain flexible so that we can reinvent. Each of us has her own speciality but does not like to be pigeonholed into a role. Also, we are not "coordinators" or "in charge of". We propose, associate, provoke, question as much with the artists as with the partners we solicit. Our first goal is dialogue in the service of emerging creation. Our second goal is to make parties out of it!
---
Team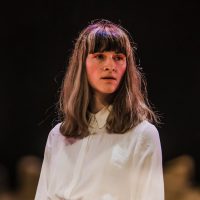 Sabina Scarlat
The Elucubrator
Choreographer/ Dramaturg
---
sabinascarlat@garage29-offestival.be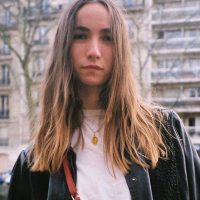 Clara Schmitt
The Binder
Production & Communication
---
claraschmitt@garage29-offestival.be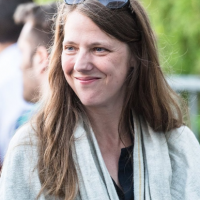 Eva Wilsens
The Plus One
Development advice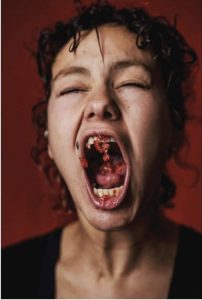 Tahira Dahou
The Matrix
Graphics and visual identity
---
---
Trainees :
Garage29 would not exist without the contribution and renewal brought by the presence of the trainees. In artistic training (performing arts, graphic design, scenography, fashion, video etc.) or in cultural management (communication, production, administration), the trainees are invited to conceive and realise their ideas with great autonomy. Their work contributes to the development of the structure at all levels.
If you want to become an intern, send your application to contact@garage29-offestival.be
---
Members of the General Assembly
Eva Wilsens, Anne Golaz, Cristiano De Oliveira Ventura, Gaia Saitta, Léon Decuyper, Roxane Baines, Leif Firnhaber, Sabina Scarlat.
Members of the Administration Council
Eva Wilsens, Anne Golaz, Cristiano De Oliveira Ventura.
Photography : Kiss the apocaLIPS  by Tahira Dahou