Garage29 is an incubator for emerging performing artists, an accessible and flexible studio for the needs and desires of the artistic community, a structure for stage production and a platform for public presentations.
---
Team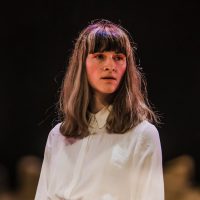 Sabina Scarlat / artistic coordination
sabinascarlat@garage29-offestival.be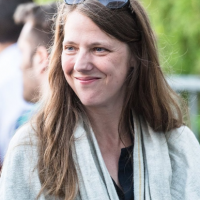 Eva Wilsens / development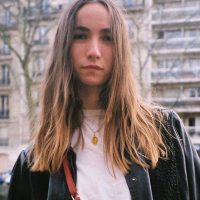 Clara Schmitt / production & communication
claraschmitt@garage29-offestival.be
---
Trainees
Currently :
Aleksandra Czępińsk /  graphisme
Garage29 would not exist without the contribution and renewal brought by the presence of the trainees. In artistic training (performing arts, graphic design, scenography, fashion, video etc.) or in cultural management (communication, production, administration), the trainees are invited to conceive and realise their ideas with great autonomy. Their work contributes to the development of the structure at all levels.
If you want to become an intern, send your application to contact@garage29-offestival.be
---
Members of the General Assembly
Anne Golaz, Cristiano De Oliveira Ventura, Gaia Saitta, Léon Decuyper, Roxane Baines, Leif Firnhaber
---
Parteners
In order to encourage encounters and work with (and between) artists, various collaborations are conceived each year with national and international structures. These exchanges provide a framework for work and make the emerging projects we support visible to professionals, programmers and audiences.
---
Collaborations for the 21/22 season :

The Halles de Schaerbeek is hosting a "Workshot", a public presentation of the end of a two-week workshop led by a choreographer proposed by Garage29.
---
In 2015, Garage29 led the artistic component of a neighbourhood contract overseen by Halles in partnership with RenovaS.
Between 2013 and 2016, Garage29 was part of a cooperation pole set up by Les Halles de Schaerbeek.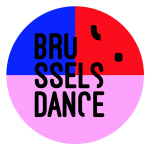 The Garage29 has been a partner of Brussels, Dance! since its creation in 2017. An opportunity to present the work of G.IN's artists to a large audience each spring.
---
Collaborations for the 20/21 season :
All events were cancelled due to the pandemic.
---
With the financial support of :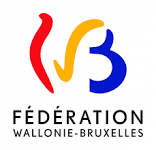 The Garage29 receives punctual creation aids from the choreographic arts section of the Wallonia-Brussels Federation  and a multi annual project aid for the G.IN project.
---
Adresse postale
Adresse email
Garage 29 asbl, Rue de Moerkerke 29, 1030 Bruxelles
contact@garage29-offestival.be
Photographe : Wannes Cré – « Brazil » par Anne Charlotte Bisoux
Graphisme : Aleksandra Czępińska